Partners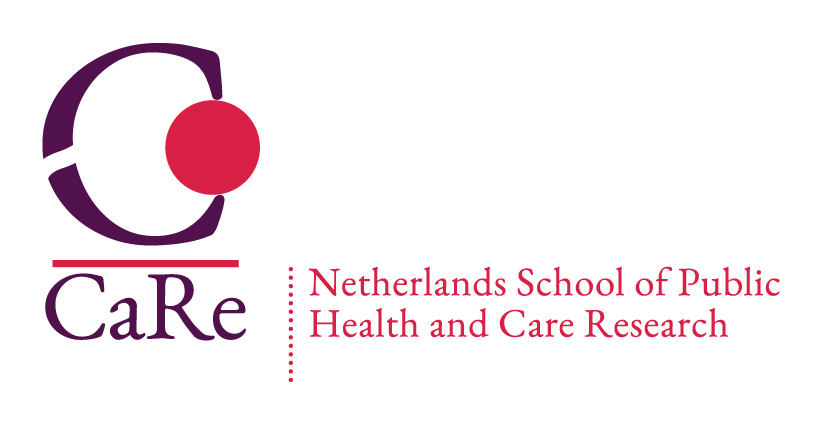 CARE
The mission of The Netherlands School of Public Health and Care Research concerns: contributing to better health and health care through high quality training of young researchers and multidisciplinary cooperation between excellent research institutes in the field of primary health care, public health research and health policy research, focused on the development and implementation of new scientific knowledge in these fields.
This mission is shared by the four participating research institutes of CaRe, i.e. CAPHRI (Care And Public Health Research Institute) of Maastricht University, RIHS (Radboud Institute for Health Sciences) of the Radboud university medical centre, APH (Amsterdam Public Health research institute) of the VUmc, AMC, VU and UvA in Amsterdam, and Nivel (Netherlands Institute for Health Services Research) in Utrecht.
It is the ambition of CaRe to further develop its work according to its mission statement, taking into account a rapidly changing health care situation, due to demographic developments, societal changes, advancing technology and an increase in chronic diseases and multimorbidity. High quality health care should conform to requirements regarding effectiveness (evidence-based), efficiency, patient centredness, safety, timeliness and equity. The combination of expertise, available at the CaRe partners, and the accessibility to valuable international networks, provides the right basis for realising the mission statement.